Purpose & Goals of the Fellowship
Dental and medical practice often requires an interdisciplinary approach integrating the knowledge, skills and experience of all the disciplines of dentistry, medicine and its associated fields into comprehensive treatment to maximize results.
The purpose of this Fellowship Program is to keep dental and medical practitioners abreast and up-to-date to the rapid and comprehensive interdisciplinary scientific and technological advances.
The goal of this program is to provide a step-by-step guided pathway towards the clear understanding and the execution of multidisciplinary oral healthcare research to enable a dental or a medical student pursue a primary or parallel career.
This Fellowship program will empower dental and medical professionals with the required knowledge to conduct evidence-based clinical research with ease which will lead to innovations towards patient-centric holistic treatment approach.
Eligibility Requirements:
Open to dental, medical and biosciences undergraduate and postgraduate students, interns, freshers, PhD students, independent researchers and clinical practitioners.
Course Accredition:
This Fellowship Course is accredited by the American Council Of Training And Development (ACTD), New Jersey, USA
How To Enrol
Click on the button below. On clicking you will be redirected to the course page.
Next, click on "Add To Cart"
Proceed to pay and enrol
Course Start Date: August 15, 2022 9:30 pm IST
Learner Outcomes
On successful completion of the Fellowship Program, you will be able to
Formulate a research design independently
Execute a research project from ideation stage to its practical implementation
Incorporate clinical research into routine dental treatment and clinical practice
Take an interdisciplinary approach in understanding the etiology of common oral lesions including oral cancer
Develop a straight-line Research Career pathway as a primary, adjunct or parallel option
Course Overview
The Fellowship Program is a 6 months 100% online course with lifetime access to course content. A hybrid course format is designed to cater for all career levels. This course consists of self-paced learning video content, live discussion sessions, brainstorming activities, module-based assessments and more.
The course content is designed on a case-study based interdisciplinary approach by incorporating the knowledge of molecular biology, bioengineering, omics (e.g. genomics, proteomics, etc.) and genetic technologies and their applications.
Watch the video below to know more about the course modules:
Course Duration: 6 Months 100% Online
How will be the course conducted?
For each module the following format is followed:
Weekly videos (pre-recorded) for self paced learning of concepts
Live practical activity session (2 hr) – 1 per module
Live doubt clearing session (2hr) – 1 per module
Course Fees:
National: Rs 45,000 + 18% GST
International: 699 USD
Course Instructors:
Dr Gargi Roy Goswami
Director, Indian Academy For Clinical And Dental Genetics
Dr Paul Desmond Slowey
CEO, Oasis Diagnostics, USA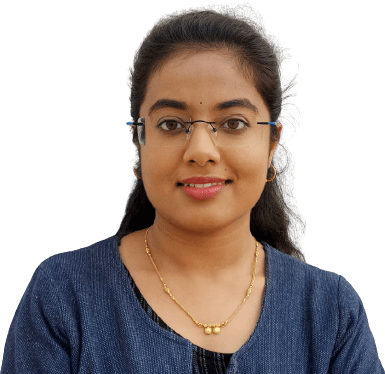 Dr Rujuta Patil