Our Vision
Indian Academy for Clinical and Dental Genetics is dedicated to create a global platform to conglomerate the knowledge of Genetics, Genomics and Molecular Biology into the Dental Sciences and Clinical Medicine. Our vision is to promote oral healthcare research and propagate awareness about the importance of interdisciplinary scientific contribution that will lead to problem solving innovations through upgraded academics and entrepreneurship.
Our Story
Indian Academy for Clinical and Dental Genetics is a first of its kind endeavour in India to bridge the present gap between the understanding of Basic sciences and Clinical Sciences by inculcating interdisciplinary scientific knowledge among healthcare professionals.
About Us
IACDG is a subsidiary of KROYNAS Pvt. Ltd. All our courses are officially accredited by the American Council of Training and Development (ACTD), New Jersey, USA
Our Mission
"Create, Collaborate, Contribute"
Free Webinars And Public Awareness Program
Tune in to our YouTube Channel for more! Do not forget to subscribe!
Dr. Gargi Roy Goswami
Founder And Director, IACDG
Founder & Director, KROYNAS Pvt. Ltd., Chennai, India
Dr. Paul Desmond Slowey
Principal Advisor, IACDG
Founder And CEO, Oasis Diagnostics, USA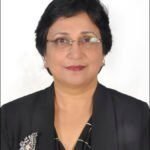 Mrs. Krishna Mukherji
Chief Advisor, IACDG
Founder, Speak Perfect, USA
Dr. Manasmita Das
Chief Scientific Advisor, IACDG
Director, Contrast Agent And Molecular MRI CAMRI, University Of North Carolina, USA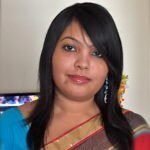 Mrs. Sophia Munshi
Financial Advisor, IACDG
Financial Risk Officer And Bioinformatician, Pune, India
Mr. Abhijit Deonath
Visiting Fellow, Research School Of Earth Sciences, Australian National University,  Australia
Dr. Dilip M. Mahishi
Dean Of Academic Affairs, Acharya B School, Bangalore, India
Dr. Kirpa Johar
Director, Haridaan Dental Academy, Bangalore, India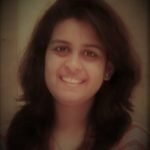 Dr. Pooja Chakraborty
(Gujarat, India)