Our Vision
Indian Academy for Clinical and Dental Genetics is dedicated to create a global platform to conglomerate the knowledge of Genetics, Genomics and Molecular Biology into the Dental Sciences and Clinical Medicine. Our vision is to promote oral healthcare research and propagate awareness about the importance of interdisciplinary scientific contribution that will lead to problem solving innovations through upgraded academics and entrepreneurship.
Our Story
Indian Academy for Clinical and Dental Genetics is a first of its kind endeavour in India to bridge the present gap between the understanding of Basic sciences and Clinical Sciences by inculcating interdisciplinary scientific knowledge among healthcare professionals.
Our Mission
"Create, Collaborate, Contribute"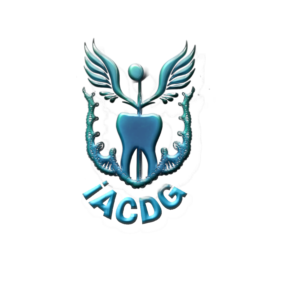 Free Webinars And Public Awareness Program
Tune in to our YouTube Channel for more! Do not forget to subscribe!
Our Endeavors
2nd International Summit Of Saliva Symposium India (SALSI) 2020
January 31st  - February 1, 2020 (Bangalore)
A first of its kind international meeting in India which aims to bridge the gap between industry and academics. This symposium focuses to bring together research, technology, science, engineering, industry and clinical applications on the same platform.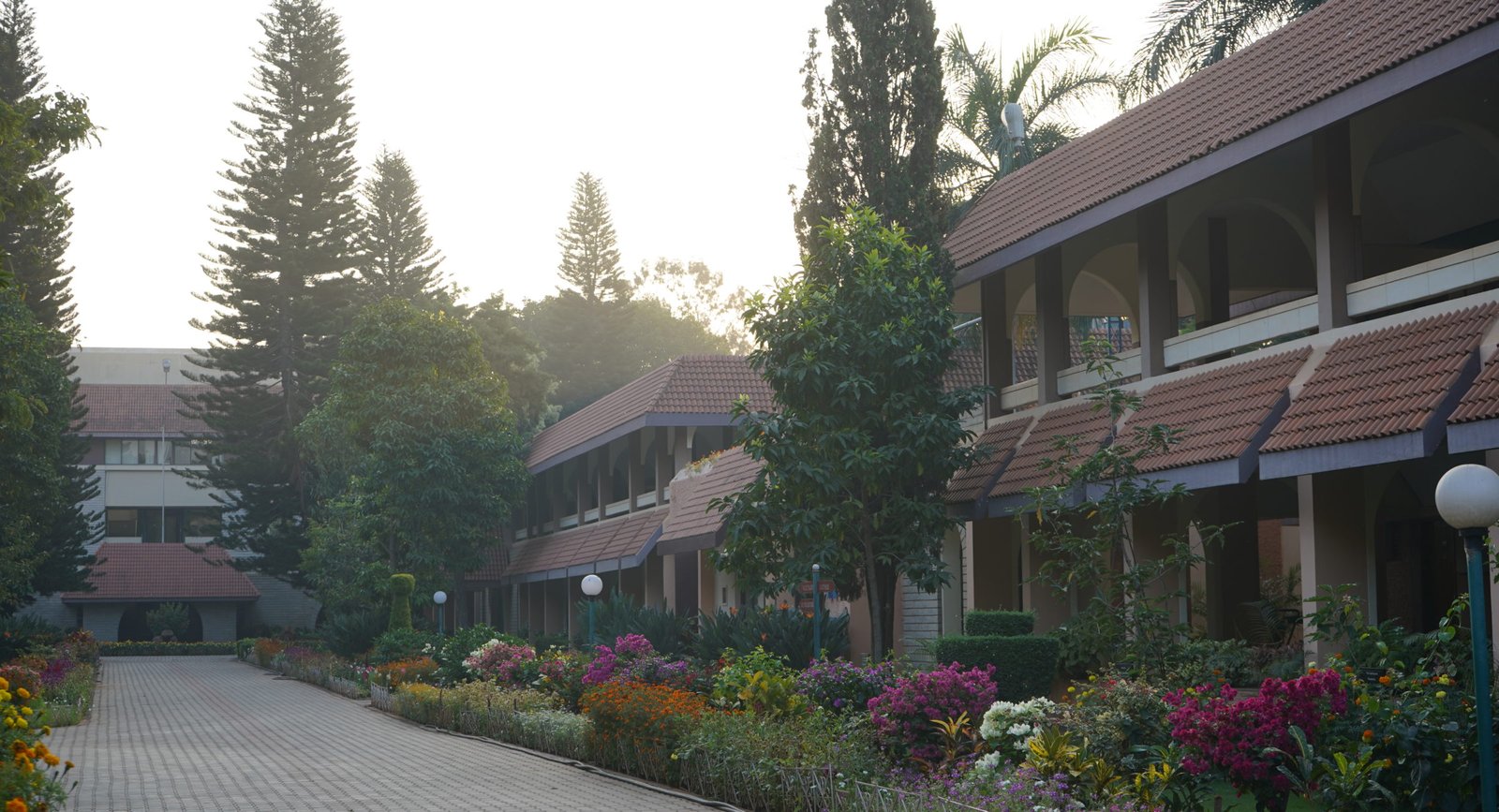 SALSI 2020 @ NIAS, IISc Bangalore
We hosted SALSI 2020 at the mesmerizing campus of National institute of Advanced Studies (NIAS), IISc, Bangalore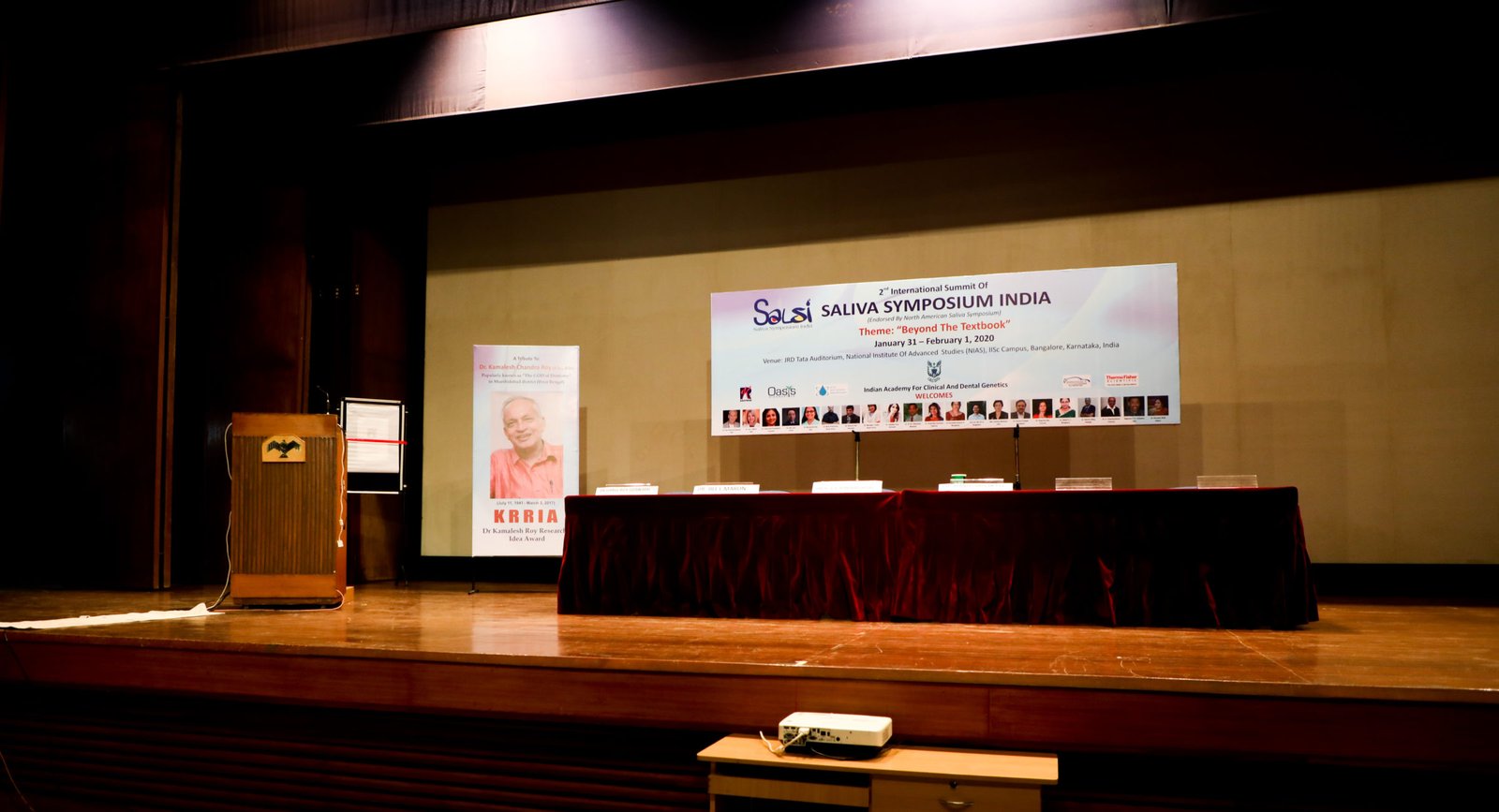 All Set To Stage
The lavish and extravagant auditorium at NIAS
Chief Guest
Padmavibhushan Professor Emeritus Dr. V. S. Ramamurthy
Guest Of Honor
Dr. Jill L. Maron, Associate Professor, Tufts University, USA
Dr. Paul Desmond Slowey, CEO, Oasis Diagnostics, USA
SALSI 2020 Wnderful Audience
It was a Housefull! Attendees gathered from all over India as well as countries like South Korea, Saudi Arabia, etc.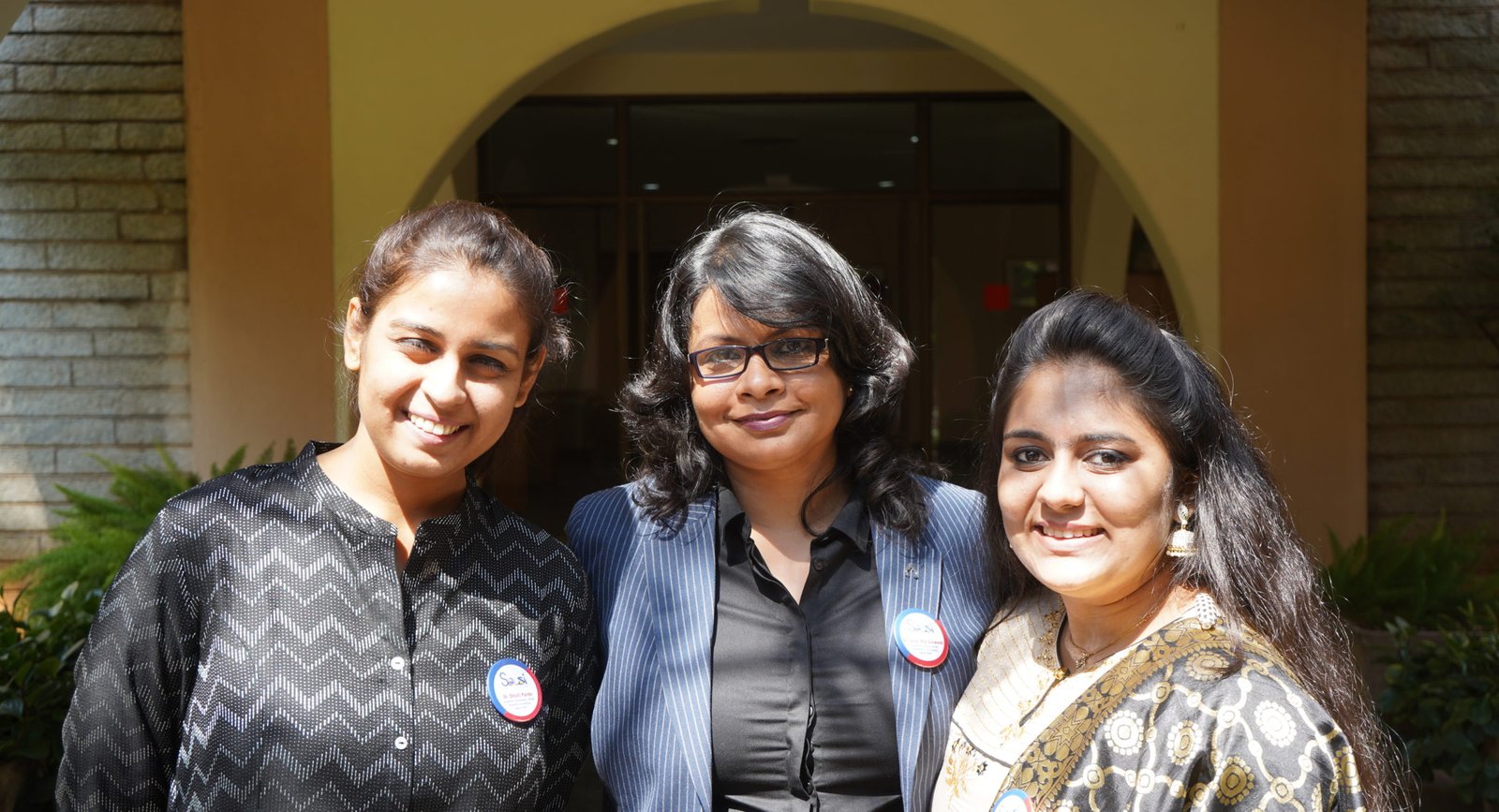 IACDG Team
Left to right:
Dr. Shruti Pande, Scientific Coordinator
Dr. Gargi Roy Goswami,
Founder & Director, IACDG
Founder & Managing Director, Kroynas Pvt. Ltd
Ms. Kanchan Dhake, Business Coordinator, IACDG
SALSI 2020 Family
Left to right:
Dr. Shruti Pande, Scientific Coordinator,
Dr. Divyasree Kiran, Organising Secretary I, SALSI 2020
Dr. Gargi Roy Goswami, Chairman & Co-founder, SALSI 2020
Dr. Udita Singh, Organising Secretary II, SALSI 2020
SALIVONOMICS 2019:
One Day Workshop In Saliva Diagnostics & Genomics
July 14, 2019 (Bangalore)
A first of its kind workshop which focuses on propagating awareness about the advantages of non-invasive technologies for diagnostic and research purposes through live demonstration of advanced saliva collection tools, advanced point-of-care chairside devices for instant analysis of salivary biomarkers as well as the applications of molecular genomic technologies in healthcare.
https://www.facebook.com/groups/900345063629906/?ref=bookmarks
SALIVONOMICS 2019 - Chennai Chapter
Venue: Department of Periodontology, Sree Balaji Dental College, Chennai, Tamil Nadu
Date: September 21 (Saturday), 2019
Time: 9:30 am to 4: 30 pm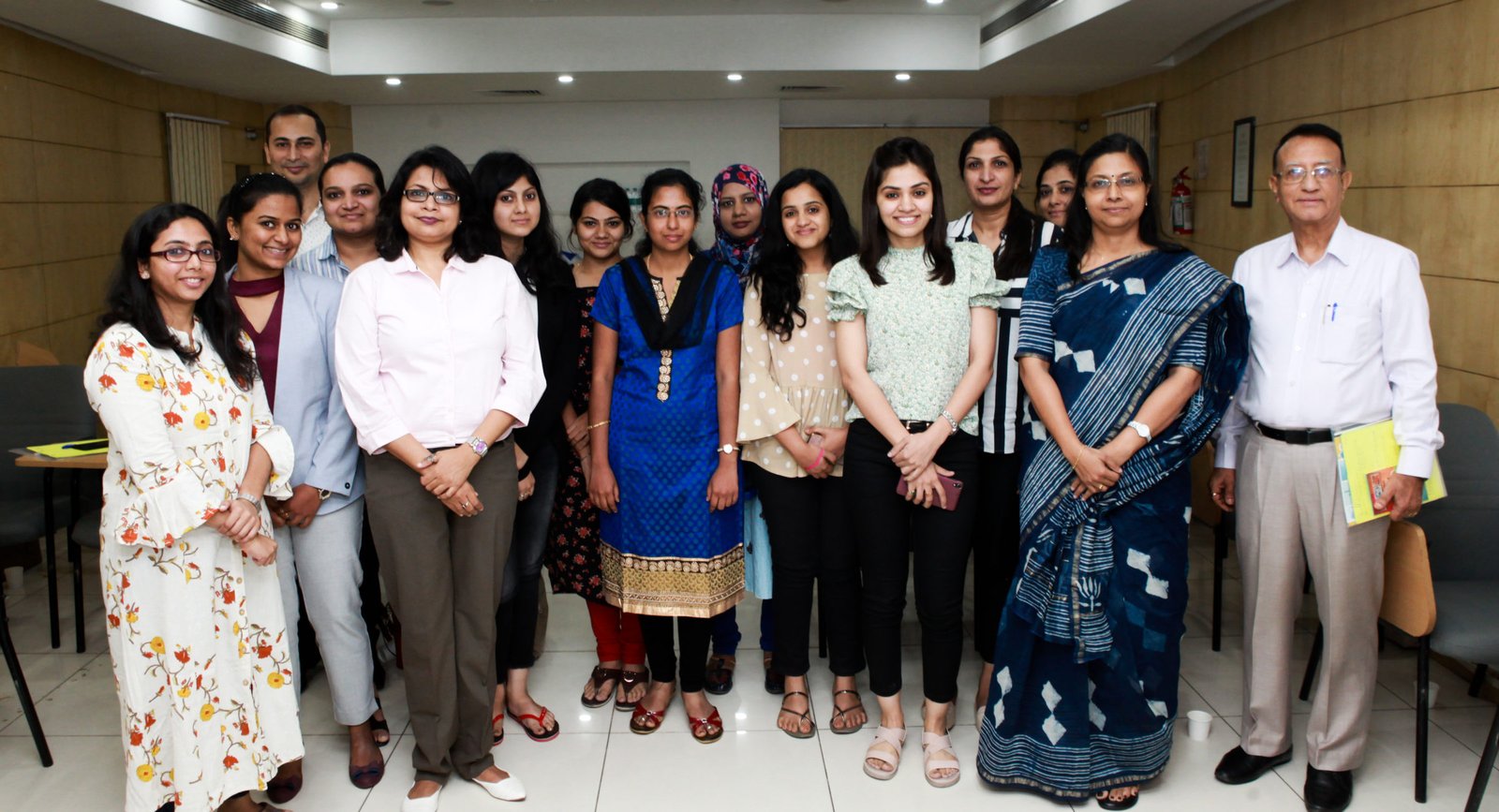 SALIVONOMICS 2019: Bangalore Chapter
@Times Foundation, Times of India, Bangalore
Monthly Essay Competition
Pen A Page is a monthly Essay competition open to undergraduates, interns, postgraduates and professionals from dental, medical and general sciences fraternity.
The objective of this contest is to provide an interdisciplinary platform for scientific knowledge sharing.
The contest starts on the 3rd day of every month and Essays are accepted till 25th day of every month. The results are announced last day of every month.
Know more: http://genomeden.com/pen-a-page/
Dr. Gargi Roy Goswami
Founder And Director, IACDG
Adjunct Faculty, Saveetha University, Chennai, India
Dr. Paul Desmond Slowey
Principal Advisor, IACDG
Founder And CEO, Oasis Diagnostics, USA
Mrs. Krishna Mukherji
Chief Advisor, IACDG
Founder, Speak Perfect, USA
Dr. Manasmita Das
Chief Scientific Advisor, IACDG
Director, Contrast Agent And Molecular MRI CAMRI, University Of North Carolina, USA
Dr. Manogari Chetty
Principal Scientific Advisor
Professor, Dept. Of Oral And Maxillofacial Pathology, University Of Western Cape, South Africa
Mrs. Sophia Munshi
Financial Advisor, IACDG
Financial Risk Officer And Bioinformatician, Pune, India
Mr. Abhijit Deonath
Visiting Fellow, Research School Of Earth Sciences, Australian National University,  Australia
Dr. Dilip M. Mahishi
Dean Of Academic Affairs, Acharya B School, Bangalore, India
Dr. Kirpa Johar
Director, Haridaan Dental Academy, Bangalore, India
Dr. Nisha K. J
HOD, Dept. Of Periodontics, Vydehi Dental College And Hospital, Bangalore, India